Your vehicle may be the second-largest purchase you will ever make, so investing in a high-quality security system just makes sense. Many people have bought into the false security offered by so-called "factory security systems," only to find out later that those were nothing more than a nuisance.
The Audio Garage sells and installs the finest security systems available. For a relatively low initial investment, they will give you years of reliable service. When you add in the fact that many insurance companies offer discounts for adding theft-deterrent devices, you may find the total investment is very minimal.
Modern security systems have come a long way from the days of a key switch in the fender. Some of our most popular systems include remote controls with two-way technology so you will get an alert right on your remote control if someone is tampering with your vehicle. Imagine being out to dinner with friends when someone tampers with your vehicle outside. You probably wouldn't hear your alarm going off, but you will surely notice your remote control alerts, potentially saving you thousands of dollars in loss or damage.
For the ultimate in security, we suggest our smartphone-based systems. Now, you can harness the power of the Internet along with your smartphone to give you monitoring capability of your vehicle from anywhere in the world. Imagine being on vacation thousands of miles away when your phone gives you a notification that your vehicle alarm has gone off. You can call a neighbor or the police department instantly, dramatically reducing the possibility of theft or damage to your vehicle. When you add in the GPS tracking capabilities on smartphone-based systems, should your vehicle ever be stolen, you and the authorities can live-track your vehicle, ensuring you get it back sooner and in one piece.
The Audio Garage knows the installation of a security system is just as important as the product, so we go the extra mile to make sure the system is as hidden as possible and that all the wiring is neatly loomed and properly secured, making it more difficult to defeat.
Popular options for our security systems include: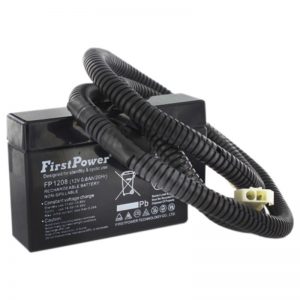 Radar sensors – a great add-on for convertible vehicles, alerting you if someone is tampering with the interior of your vehicle.
Backup batteries that take protection to the next level, keeping your alarm active even if someone disconnects the battery.
Add-on sensors and switches that will alert you if someone opens a door, tailgate or toolbox in an unauthorized manner.
Vehicle Security Experts: The Audio Garage in Fargo
We invite you to contact us at the Audio Garage so we can set up a time to get together with you and your vehicle. Our team will do a risk analysis of your vehicle and will listen as you tell us how you primarily use it. We will explore different security options until we find the solution that best fits your needs. At that point, we will schedule an installation appointment where your vehicle will be worked on by some of the finest technicians in the nation, giving you a security system that provides years of reliable service for you.
You can also contact us HERE for more information on any of our security systems.