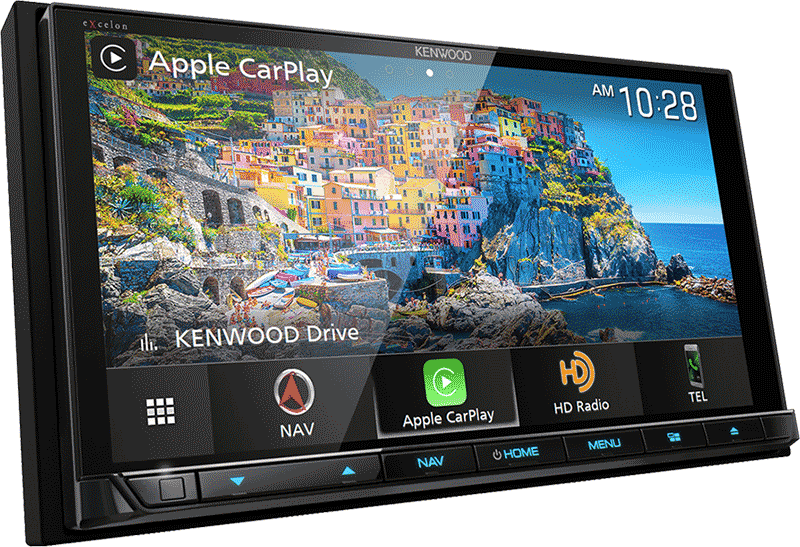 Fargo area clients who are looking for a premium multimedia receiver with Apple CarPlay and Android Auto should drop by Audio Garage and check out the Kenwood DNX996XR. Equipped with a crystal-clear 6.75-inch capacitive touchscreen, integrated GPS navigation powered by Garmin and a DVD mechanism that will let you play your favorite CDs and DVDs, this may very well be the best radio upgrade available.
High-End Multimedia Receiver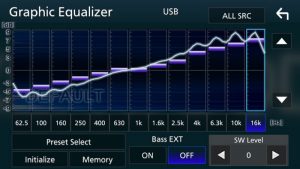 For 2019, the XR designation from Kenwood stands for eXcelon Reference. Products with XR in their part number feature audio performance enhancements that will elevate the accuracy of your mobile audio system. In the case of the DNX996XR, triple 5-volt preamp outputs and support for 192 kHz, 24-bit WAV and FLAC files and an S/N ratio specification of 90 dB will ensure that your music sounds amazing.
Adding to the audio performance is a 1280-by-720-pixel display that delivers crisp, clear images with 2.4 times as many pixels as conventional 800×480 systems.
Another key feature of Reference-Series source units are the computer processors used in each model. Powered by Linux, the dual-core processor allows the DNX996XR to deliver lightning-fast responses to your inputs.
Smartphone Connectivity
This multimedia radio includes wireless Apple CarPlay and Android Auto to make communicating while you drive safe and efficient. Wireless Android Auto is compatible with Google's Pixel, Pixel XL, Pixel 2, Pixel 2XL, Nexus 6P, and Nexus 5X smartphones running Android 8.0 Oreo or higher. Of course, either platform offers the ability to make phone calls, send text messages or use Google Maps and Waze for safe and efficient navigation.
You have the option of paring two phones to the 996XR to stream audio stored on the device or a service like Tidal, Pandora, iHeartRadio, Spotify or Amazon Music while the second phone can be used for hands-free calling.
Experience the Kenwood DNX996XR at Audio Garage
Hundreds of additional features and functions are built into the Kenwood DNX996XR. We invite you to visit our store in Fargo to experience all of them and learn how we can integrate this multimedia receiver into your vehicle. Please give us a call or send an e-mail for more information.