Preface:
Morgan Nicholson grew up in a family that owns a car audio and automotive performance shop in Maryland. Living in a family with three brothers and a father who are obsessed with all things automotive, it's no surprise that she is also well versed in the options and upgrades available to enhance and personalize the cars, trucks and SUVs we own. Morgan's perspective on vehicle enhancements, combined with her writing skills are a great contribution to the Audio Garage website.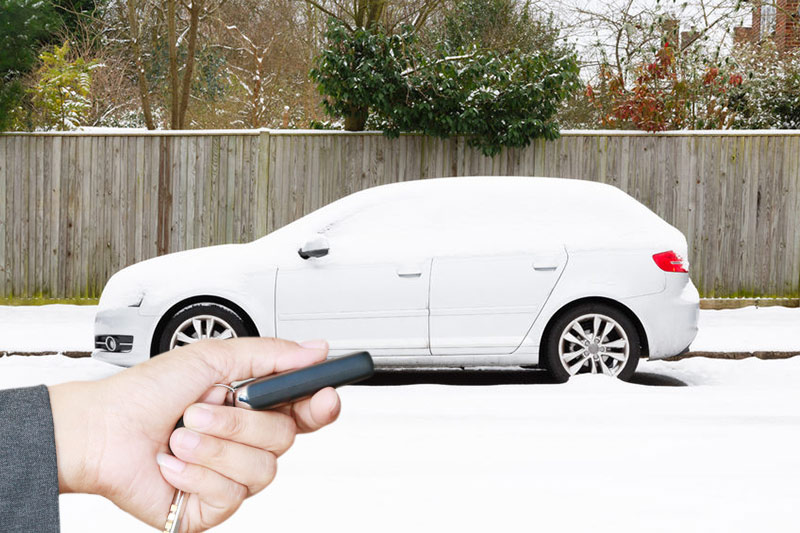 Ladies, do you wish running errands didn't feel as much as a chore? Wouldn't it be nice to have a toasty warm car to get in, even when it's below freezing outside? As a wife, mom and business owner, I am so glad I decided to have an auto starter installed in my vehicle. It has definitely made running errands more enjoyable for me! Winter in North Dakota will be here before we know it, and I bet you'll be wishing you had an auto starter in your car as well. Thankfully, Audio Garage, located in Fargo, North Dakota specializes in auto starters and can help you get the job done before winter sets in!
Safety Always Comes First
First and foremost, it is a myth that auto starters are unsafe for your vehicle. With professional installation, I believe you will be thrilled with this investment. When you start your vehicle by the simple press of a button on your remote or smartphone, your keys remain in your hands and your car doors remain locked. This means any belongings you have stored in your vehicle stay safe as well.
Auto Starters During the Day
Waking up on a cold winter morning, I used to dread going out to my vehicle to scrape frost off my windshield. Mornings are already busy enough with packing school lunches, getting the kids dressed and finalizing work meetings for the day. Since having an auto starter installed in my vehicle, I no longer have to spend 10 extra minutes bundled up outside to get my vehicle warmed up and ready to drive. As I'm finishing my breakfast, I can just press a button and my vehicle starts warming up from the inside out. Literally, the ice and frost start melting off my windows, saving me time and providing extra comfort. The kids really appreciate the warmth as well!
After my vehicle sits at the office all day, I can start it from my desk and have it warm up for me once again before I head home after work. No more bundling up in six layers of clothing just to drive home at the end of the day.
On the weekends when we go out for family outings, even my husband enjoys having the auto starter! Whether we're just grocery shopping, going to the movies or heading out for dinner, we love being able to get in a warm and cozy car.
Year-Round Comfort
Obviously, my auto starter is a great convenience in the winter, but I also put it to good use in the warm summer months. I've told you how much I enjoy getting in a warm car despite the frigid cold temperatures. But I also love being able to press a button and have my car cool off after it's been sitting in a hot parking lot for some time. This also makes the car rides much more comfortable for my kids and passengers!
Stop by Audio Garage Today
The experienced team at Audio Garage would love to meet with you, chat about the different auto start systems available and answer any questions you may have. From a small remote you can add to your key ring, to a digital app on your phone, there are many different options to choose from. Stop by their store in Fargo today to learn more and discover which system will be best for your lifestyle. You can also contact them here for additional info.