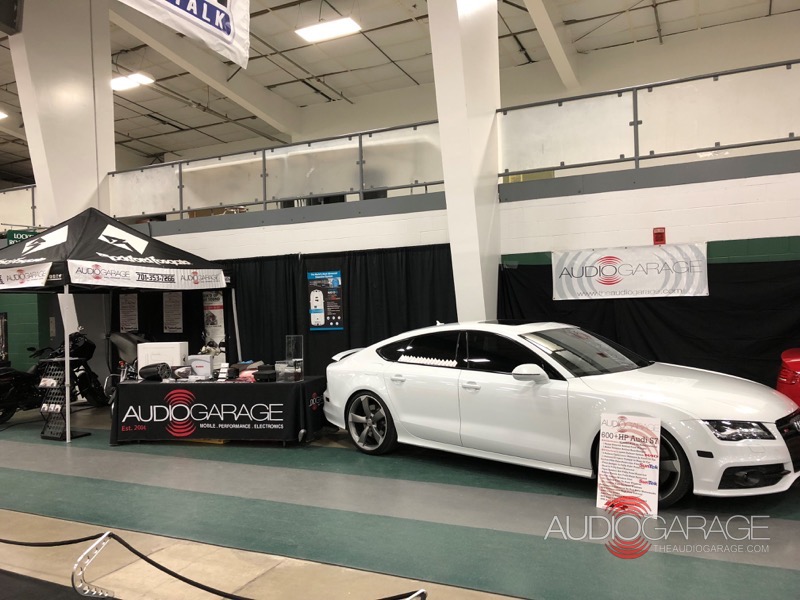 A Fargo client tasked The Audio Garage with a 2015 Audi S7 paint protection, radar detector and window tint project. The goal was to provide the absolute best protection possible in all regards. Let's look at how we treated this high-performance sedan to the best solutions available.
Radar Detector and Laser Shifter System
The Audio Garage offers K40 and Escort radar detector and laser defense products. For this project, we suggested the K40 RL360di system. We started by carefully removing the front and rear bumper covers from the vehicle to route all the wiring neatly through the engine compartment. Four laser defusers are mounted in the front grille to provide the ultimate in protection from LIDAR speed measurement systems.
We completed the system installation with a rear laser shifter and dual-channel radar receivers on the front and back. As you can see, integrating a system of this caliber requires careful planning and execution.
Audi S7 Paint Protection
With the radar system installed and tested, the next step was for our owner Nick Paulson to protect the paint finish with SunTek Ultra paint protection film. Nick is an expertly trained, 3M authorized film installation technician and handles all of our installations personally. After thoroughly washing the vehicle and removing any waxes and oils, the surface was prepped with a final cleaning solution before the film was applied. Nick tailors each piece of film he installs to the vehicle he is working on so that all the seams are flawless. Nick wrapped the entire front end of the Audi, including the A-pillars, as well as the rocker panels and the rear bumper to ensure the car stays immaculate.
SunTek Carbon Window Film
The final process was to protect the client and the vehicle interior with SunTek Carbon window film. This premium film blocks UV energy to prevent upholstery fading and skin damage and reduces the transmission of IR energy to help keep the car cool.
Audi S7 Performance Upgrades
The client loved the power of the S7 but knew there was a little more hiding in that twin-turbo V8. We called on Red River Motorwerks in nearby Moorhead to install a set of APR downpipes and a Stage 2 Tune on the Audi. The result is just over 600 horsepower at the wheels.
The client is very happy with the work the Audio Garage team performed. The Audi S7 paint protection and tint look flawless and the radar and laser system functions flawlessly. If you are looking to upgrade your European sport sedan, drop by the store, give us a call or send us an e-mail using our contact form.