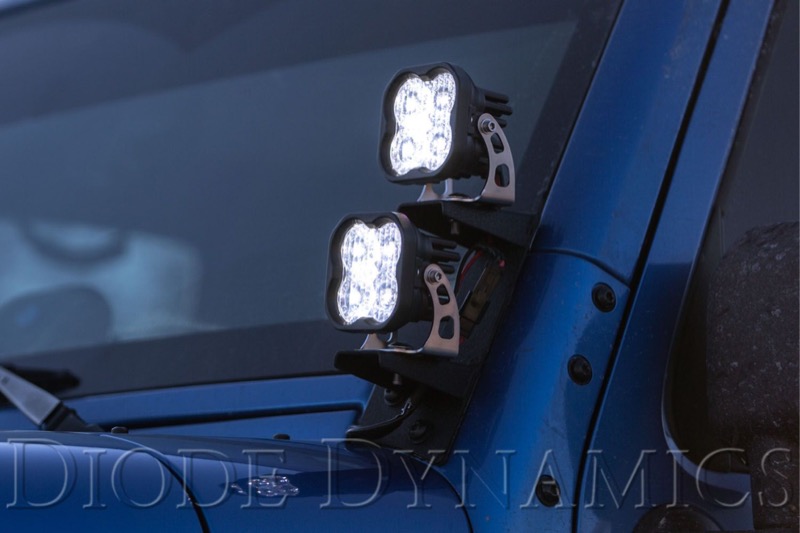 If you're looking for high-performance lighting for your car, truck or SUV, drop by Audio Garage in Fargo and ask for a demonstration of the new Diode Dynamics SS3 Light Pods. These premium light upgrades are available in four styles with three power levels and a selection of beam patterns to suit almost any application.
Diode Dynamics Stage Series LED Light Pods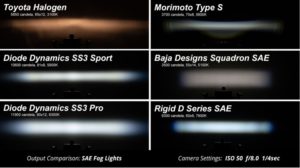 Tired of seeing mediocre lighting options, the Diode Dynamics team set out to design a new reflector and lens design that would take automotive lighting to a new level of performance. The result is the new Total Internal Reflection (TIR) design that focuses more light on the road in front of you. TIR combines a deep reflector housing with a custom-tooled PMMA plastic lens that fills the bowl. Compared with comparably priced products, Stage Series light is brighter with less wash and glare to the sides of the beam.
The SS3 pods are available in your choice of white or amber LEDs in three power levels. The Sport models produce 10,600 candela, the Pro solutions increase this to 11,900 Candela, and the amazing Max units use Osram HX Boost 20-watt LEDs to provide a stunning 18,000 candela of output.
Each model is available in flood, fog, driving and spot patterns. The driving and fog light solutions are SAE-compliant for auxiliary lighting solutions when installed and aimed correctly.
Lighting for Every Application
Whether you need a pod for the front bumper of your off-roader or a compact light that will fit on a quad, side-by-side or even a motorcycle, Diode Dynamics has you covered. You can choose from standard, round, flush-mount or angled kits to suit your needs.
The technicians here at Audio Garage are available to mount and aim the SS3 light pods on your vehicle and integrate the wiring so that the upgrade is reliable and easy to use. Please drop by our shop in Fargo to see what we have available to make your vehicle safer to drive and easier to see once the sun sets. For more information, give us a call or send our team an e-mail.